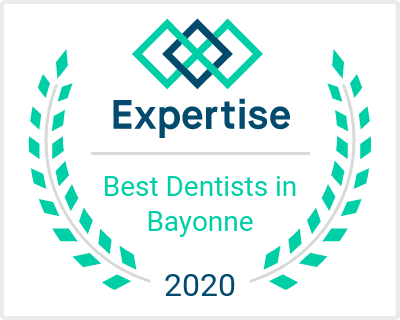 First, we will listen to you and address your needs and concerns. If you have a dental benefit, we will gladly discuss with you the details of that benefit and if applicable, we will file your claim either electronically or by mail.
We will discuss with you any proposed treatment and when appropriate, provide you with a written estimate of costs for your treatment. If necessary, we will also provide you with cost estimates of alternative treatment plans.
We will also be happy to discuss financial arrangements with you. Besides cash or check, we will accept most major credit cards. In addition we also offer Care Credit which provides the option of paying for your care for periods up to one year without any interest payments, or extended payment plans to meet your budget.
When we start treatment you will be an informed patient and active participant in your care. Every effort will be made to keep you comfortable during and after your treatment. Our office has served generations of patients yet with have some of the most innovative technology.
Scott M. Dubowsky, DMD, FAGD (Fellow of the Academy of General Dentistry)
Dr. Scott Dubowsky is a 1975 graduate of the University of Pennsylvania, School of Dental Medicine. He received a teaching fellowship in periodontics from the University of Pennsylvania and completed his hospital residency training at Metropolitan Hospital Center in New York City in 1976. He also received his undergraduate degree in zoology from Syracuse University in 1971
Dr. Dubowsky received his fellowship from the Academy of General Dentistry (FAGD) in 1984 and has held national positions in both the American Dental Association and the Academy of General Dentistry. He is a past president of the New Jersey Academy of General Dentistry and is currently a Trustee for the Academy of General Dentistry based in Chicago
He has also served as a reviewer for the US Surgeon General's Report on Oral Health in America and was a contributor to the US Surgeon General's report, "Healthy People 2010."
Dr. Dubowsky was a clinical assistant professor at NYU College of Dentistry for over 25 years, and was an attending dentist at Bayonne Medical Center for over 30 years.
He is a member of the Hudson County Dental Society, the New Jersey Dental Association, the American Dental Association, the Academy of General Dentistry, and the Pierre Fauchard Society. For over ten years, Dr. Dubowsky has donated his services to the Donated Dental Services program which offers assistance to qualified patients who need assistance for their dental care.
Dr. Dubowsky also received commendations from the New York City Medical Examiner's office and from former Congressman Vito Fosella for his nearly nine month effort in the identification of the victims of the 9/11 World Trade Center tragedy.
More recently, Dr. Dubowsky has annually volunteered his services for the treatment of indigent children in Israel at the non-sectarian DVI (Dental Volunteers for Israel) Clinic. He is also the current president of the board of directors of American Friends of DVI. The clinic is the only free, non-sectarian dental clinic in the Middle East.
Dr. Dubowsky was born and raised in Bayonne and graduated from Bayonne High School in 1967. He graduated with a B.A. in zoology from Syracuse University in 1971. He has been practicing in Bayonne since 1976 and practiced with his father, Aaron A. Dubowsky, DDS for over 23 years until he passed away in 1999.
He has undergone many hours of advanced training and is well versed in all areas of general dentistry including cosmetic dentistry, crowns,veneers, periodontal care (gum disease),root canal therapy, dentures, implants, and surgery.
Dr. Dubowsky is also actively engaged in the process of research and advancing the science of dental care. He is an evaluator for Clinical Research Associates of Provo, Utah and was selected to join the PEARL Network, a joint project of the National Institute of Health and New York University.